Sustainability & Social Responsibility
Seabass creates high quality swimwear with UV protection to enjoy their sunny days safely, comfortable and in style. Throughout our entire process we pay special attention to our children's safety and comfort, building and maintaining relationships with our trusted partners and a highly sustainable and fairtrade production.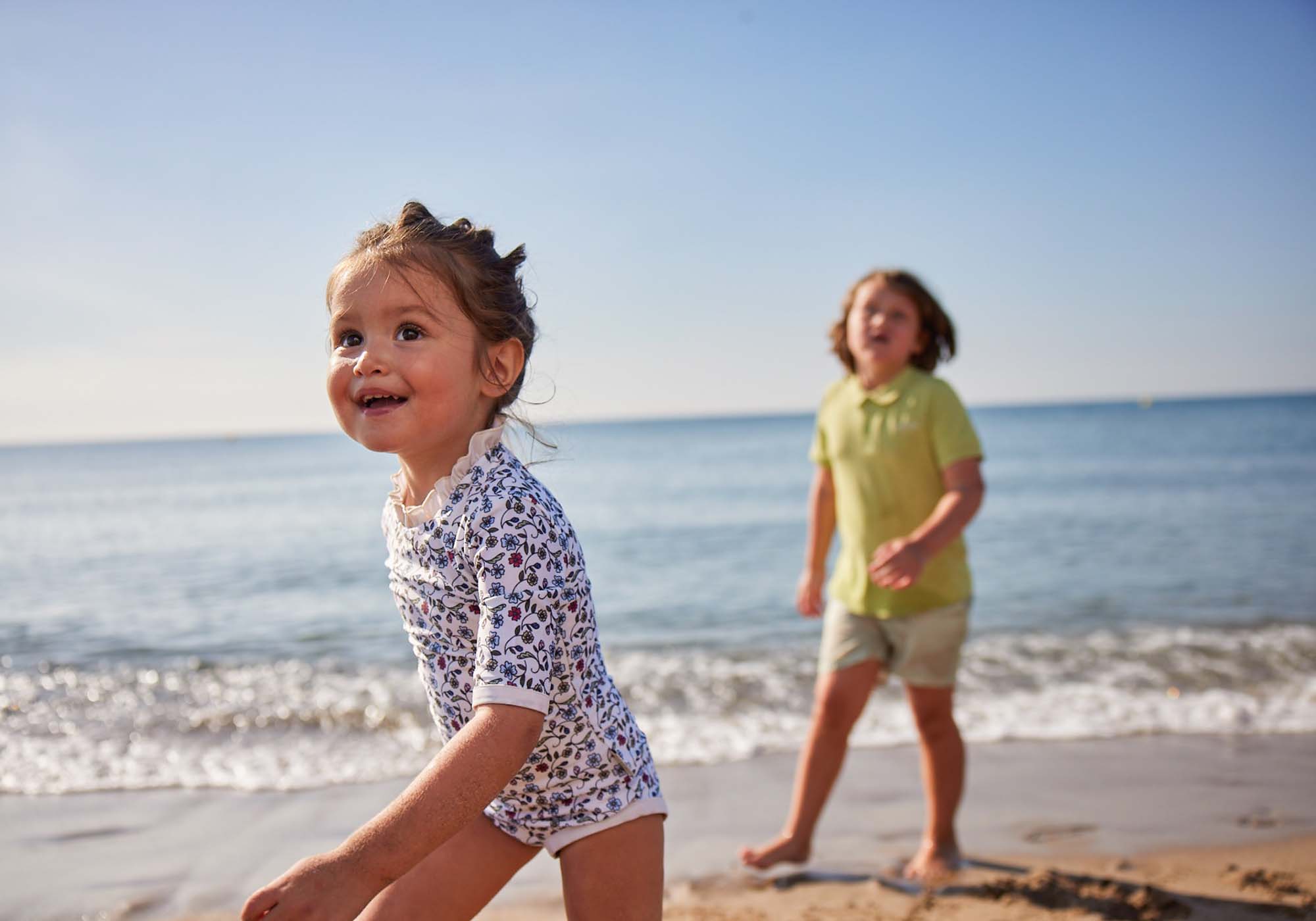 CHILDREN'S SAFETY AND COMFORT
Our priority is the comfort and safety of our children. Seabass swimwear protects their skin against harmful sunrays with the highest protection factor. At all garments we use flatlock stitching to prevent skin irritation. All possible sharp edges like zippers are covered with plackets. For our swim shorts we created special lining, which are super soft ergonomic briefs, to prevent well known skin irritations on intimates. Our UV Shirts are light-weighted and breathable, so it's very comfortable to wear in high temperatures and in the water. It has a fast dry finish, so our kids don't need to change clothes after a swim. Regarding our organic cotton garments, the lining is also made of organic cotton instead of fleece to keep the garment breathable and light to wear.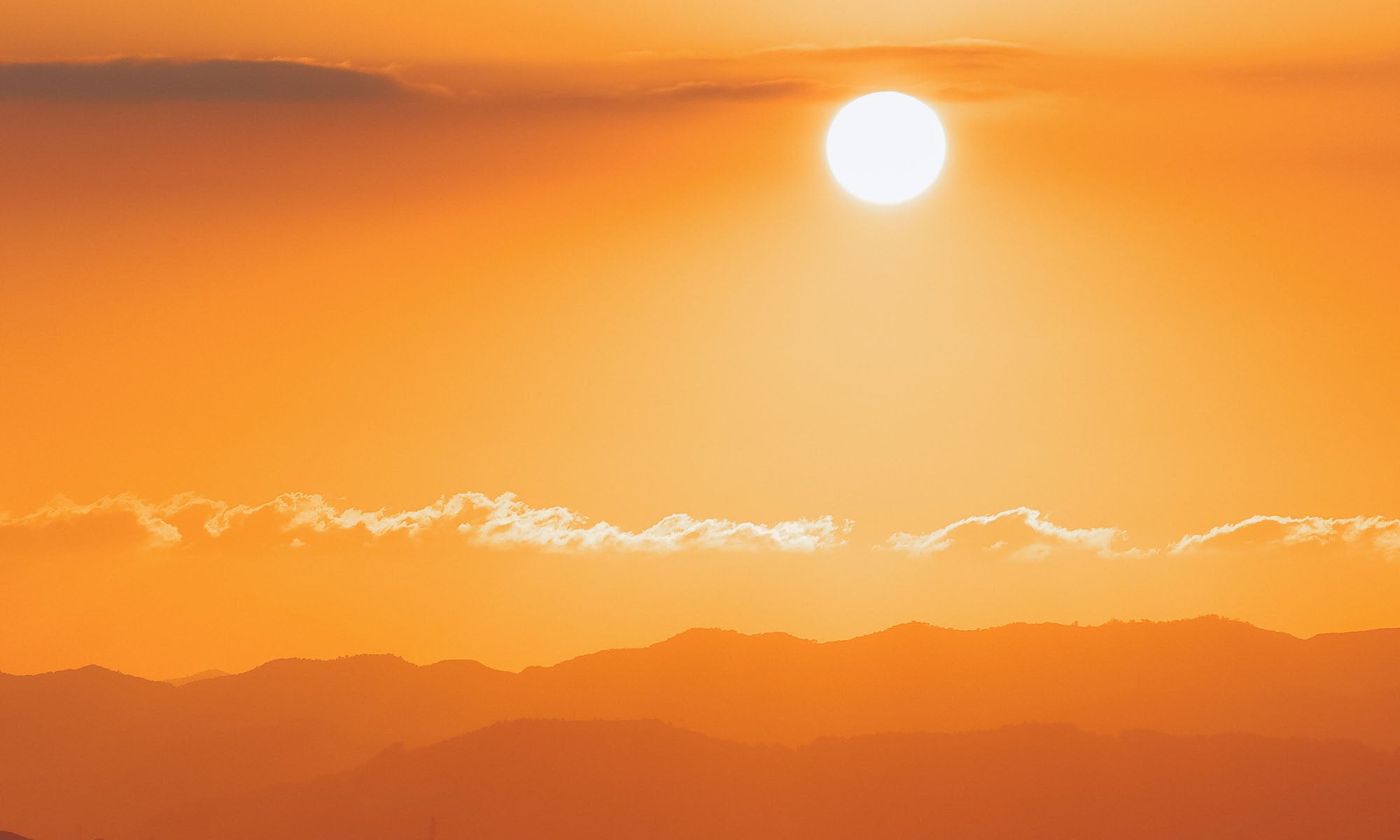 UV PROTECTION
UV is the abbreviation of ultraviolet radiation. An excess of UV rays is harmful for the skin. These rays can cause skin burns, skin ageing and skin conditions. UV rays are the most preventable main cause of skin cancer. Especially children are highly sensitive when it comes to UV rays. Research shows that children who burn their skin at a young age, have an increased risk on skin cancer at a later age. Therefore, it's important to let them enjoy the sun and to give them good protection at the same time by using sunblock lotion and UV clothing with protection factor 50+. A regular t-shirt does not provide sufficient protection, the protection factor is only between 2 and 10. Seabass UV swimwear protects you with factor 50 and blocks 98% of all UV rays.
RECYCLED POLYESTER: SEAQUAL® YARN
Seabass swim shorts are made of 100% recycled polyester and consists of 70% SEAQUAL®. SEAQUAL® YARN is one of the most certified, earth friendly fibres in the world. It's high quality recycled polyester yarn made with Upcycled Marine Plastic recovered from the oceans. SEAQUAL® YARN is a 100% recycled material with full traceability. This certification forms part of an exclusive licensing system created by the SEAQUAL Initiative. The SEAQUAL Initiative challenges plastic pollution and helps to clean our oceans of Marine Litter, helping society move towards a circular economy. By wearing Seabass swim shorts, you contribute to preserving natural resources and reducing the waste in our planet's water.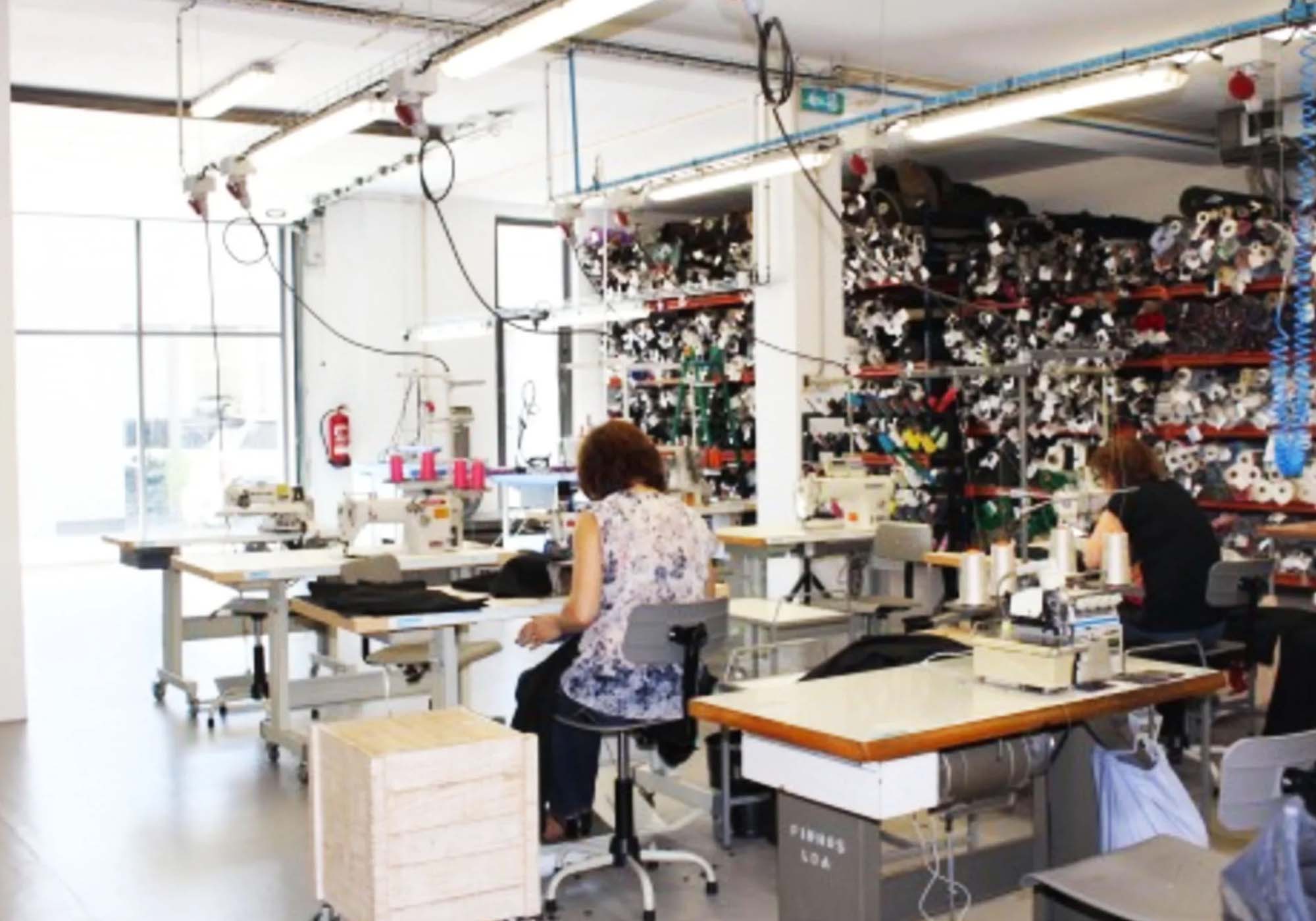 ORGANIC COTTON
Our high-quality cotton garments are 100% organic. Organic cotton offers a more environmentally friendly and ethically responsible alternative for cotton. It's processed in a more environmentally friendly way and with good working conditions.  Organic cotton is made of cotton plants under the rules of organic farming.

FAIR TRADE PRODUCTION
Our collections are carefully and honestly handmade in Portugal. The entire chain is based on fair trade production. All our items are environmentally friendly, produced fairly and free of child labour.
SUSTAINABLE PRODUCTION
Our friends in Portugal ensure that the environmental impact of their operations is responsible and transparent and continue to look for opportunities to improve. They expect their partners, garment and textiles manufacturers, laundry, and dyeing specialists to provide proof of responsible and environmentally friendly behaviour. In the interests of their genuine concern with environmental issues they have introduced internal procedures and a politics of environmental responsibility which ensures limited use of plastics, a reduced consumption of water, installation of LED T-5 and CFL, and the recycling of paper and cardboard.
We will continue to maintain our social responsibility and values regarding sustainability on ongoing basis.